Tennessee Association of Guide Dog Users

The Tennessee Association of Guide Dog Users (TAGDU) is a proud division of the National Federation of the Blind Tennessee. We are a passionate group of individuals dedicated to assisting guide dog users, organizations, and those interested in learning more about guide dogs. We play an active role in the community and throughout our state in advocating for service dog users and educating law enforcement, the community, and businesses regarding the rights and responsibilities of all service animal users. If you have any questions regarding guide dog usage or associated legislation please contact us.
What We Do
Offer assistance and guidance to guide dog programs
Educate guide dogs users on their rights and responsibilities
Engage with the public about the access rights of guide dog owners
Promote legislation that ensures that guide dog users have equal opportunities in employment and recreation
Get Involved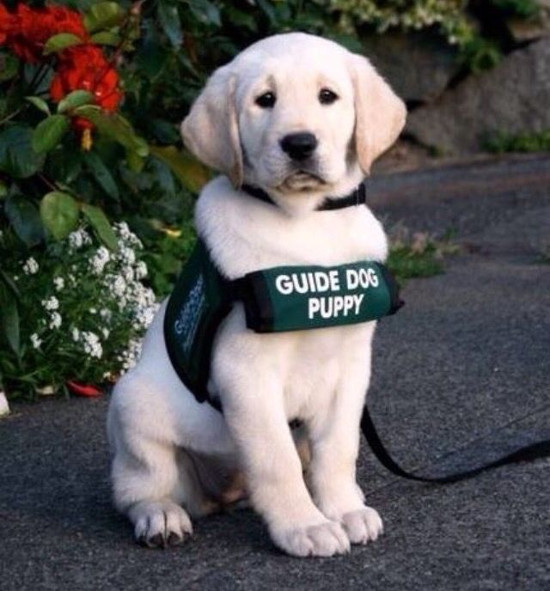 What are the benefits of paying dues and becoming a member of TAGDU? You will be enrolled onto our email list where you will receive the latest news regarding guide dogs, legislation, community outreach opportunities, and more!
With your membership, you have the ability to network and work shoulder-to-shoulder with other guide dog users in the state of Tennessee. In fact, we have built relationships with other organizations and guide dog schools from around the country. Enjoy the collaboration and participation in our community outreach. Make a difference in your community. For instance, see an example of our advocacy efforts:
Insurance NewsNet Article on Possible ADA Violation in School Policy
Daily Sun on Tennessee School Boards Association Neglecting to Push Change
WKRN Report on Uber Driver Denying Access to Guide Dog User and the Associated Legal Battle
TAGDU has focused efforts recently in monitoring Ride Share companies, such as Uber and Lyft, to ensure that their drivers do not discriminate against service animal users. So join us today! Make a difference in our state! Whether if you are a guide dog user or not, you can help us collaborate, educate, and advocate!
How do you pay for dues? It's simple!
You can pay dues at one of our seminars or conventions. You can also donate or pay your $10 dues on PayPal using the donate link on this page.
Dues are paid annually, so your membership will be valid for 12 months.
For more information, you can contact our president via the information below.
Don't forget to follow us on Facebook and on our website at www.nfb-tn.org for the latest info on seminars.
TAGDU 2021-2023
Presedent: Amanda Juetten
Vice President: Annette Williams
Treasurer: Byron Meador
Secretary: James Boehm
Board Members: Suzy Purdue and Steve Norman
Contact Us
President: Amanda Juetten
Email: president.tagdu@nfbtn.org